The healing power of Yoga
I asked our Michelle Adams, RYT 500 and Certified Yoga Therapist to share her personal story about the "healing power of yoga" – see below. Michelle compassionately and skillfully teaches our Tuesday 10:30am Gentle Yoga. Do check it out if you have not yet had the opportunity! Michelle also brings our first Kids' Workshop to Yoga Sol – GIRL SCOUT FUN BADGE – Sat April 20th 2:30-4pm.
Michelle's Blog – I feel absolutely blessed to have been on this journey to healing, with yoga as my tool. And I am abundantly grateful to be able to share my passion with my students. Nine years ago, I was diagnosed with a myriad of endocrine system failures and had two small children to raise. Every day was one of pain, and it was definitely hard to find peace and joy while combating my body.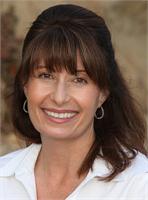 I look back at that time as one of the greatest blessings of my life.  It enabled me to go searching for something more, which was my yogic path.  I became friends with my body, instead of having a combative relationship with it.  I learned to feel the sensations in my body and acknowledge them.  Ultimately and definitely the most important, I learned the true power of the breath. It is such an amazing tool that only yoga truly incorporates to its full healing potential.
Once I was in alignment with my body, my life became one of joy and bliss.  And as an added benefit, I became pregnant with our third child (something doctors told us would never happen).
---
My goal is for each of my students to learn how to listen to their bodies and to feel the beauty of a full breath.  For each of them to know how to regulate their breath, and ultimately their emotions, for a life that has richness and is filled to capacity with joy.